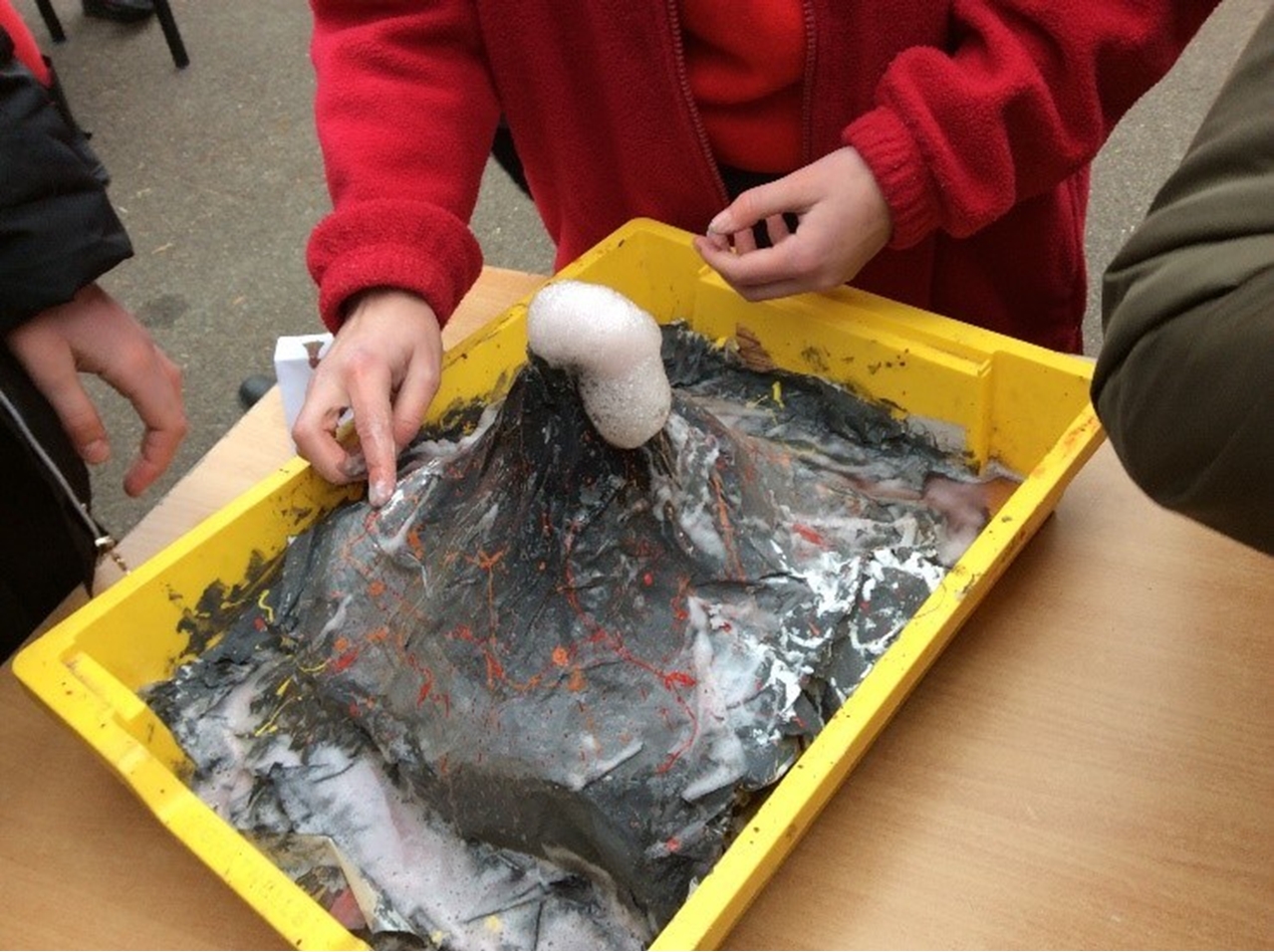 It has been a pleasure and privilege to have so many parents and carers in school this week, including for the meeting about working in partnership with FOLS, Ash Class parent's evening, pizza- making and open classrooms yesterday afternoon. Rumour has it that you may hear some of those volcanoes erupting this afternoon...
FOLS is on the lookout for people who can help out on an ad hoc basis at the various fundraising events held throughout the school year. If you are interested in being contacted to help out occasionally, please send your name and mobile number to interim Chair Mark Williams (MARK41WILLIAMS@hotmail.com). Your help and support is invaluable in making these events successful, so if you can help, we'd love to hear from you.
Building on the success of World Book Day activities last year, we are planning a similar morning this year on 1st March with books, books and books being the focus. In school, we will have a book-based theme morning with all the children engaged in exciting book- related workshops. We have thought very carefully about the financial burden on parents of funding outfits for dressing up, and more importantly on the impact on those children for whom having to wear different clothes other than their school uniform is a source of stress. For these reasons, we have decided that we will not be dressing up, instead, we will be encouraging and celebrating creativity and ingenuity.
All children are invited to make an egg-sized character from a book. We will make an exhibition of the children's characters in school so children should think about how they wish to transport and display their character, for example, in a customized cereal box or a shoe box: a book in a box... In order to avoid the hydrogen sulphide smell that would otherwise fill the school from real eggs... we have encouraged children to think about what they might be able to find that is approximately egg-sized, as the basis for their character, such as a pebble. However, there is a plentiful supply of polystyrene eggs in school for children to take tomorrow if they wish.
Oxford Brookes University are holding a free Science Bazaar on 24th February; the details are attached.
Reminder: if you wish your child to attend Breakfast Club or Afterschool Care, you should book this online through Tucasi twenty -four hours in advance; we cater and staff according to numbers of children booked in. If you have an unforeseen need for a place, please telephone the school office.
The cut-off date for ordering lunches for the first week back is TUESDAY 13TH FEBRUARY.
Jane Paterson and the staff team
Please find below links to this week's letters and some updates and reminders. All of these letters are on the school website under recent letters.
Important updates and reminders
WOODLANDS - The consent forms for Woodlands were due in by Thursday 8th February it is very important that these forms are handed in as soon as possible as they need to be sent to Woodlands in advance of our visit. Please hand in no later than Monday 19th February 2018.
Term 4 Sports After School Clubs booking has now closed if you would like to book your child in please contact the school office.
Monday 12th February 2018 - Friday 16th February 2018 - Half Term
Tuesday 13th February 2018 - Last day to order school dinners from Fresh Start for the first week back following half term
Thursday 1st March 2018 - World Book Day
Friday 30th March 2018 - Friday 13th April 2018 - Easter Holidays